CSiCol™ is a comprehensive software package for analyzing and designing concrete, reinforced concrete, and reinforced-concrete composite columns. CSiCol's Quick Design Wizard provides access to all the forms needed during the column design process, making design simple, organized and efficient. The design can be completed in accordance with major international codes. Analysis and design are interactive.
DESIGN AND ANALYSIS CAPABILITIES
Import columns from ETABS along with their materials, sections, loads and framing.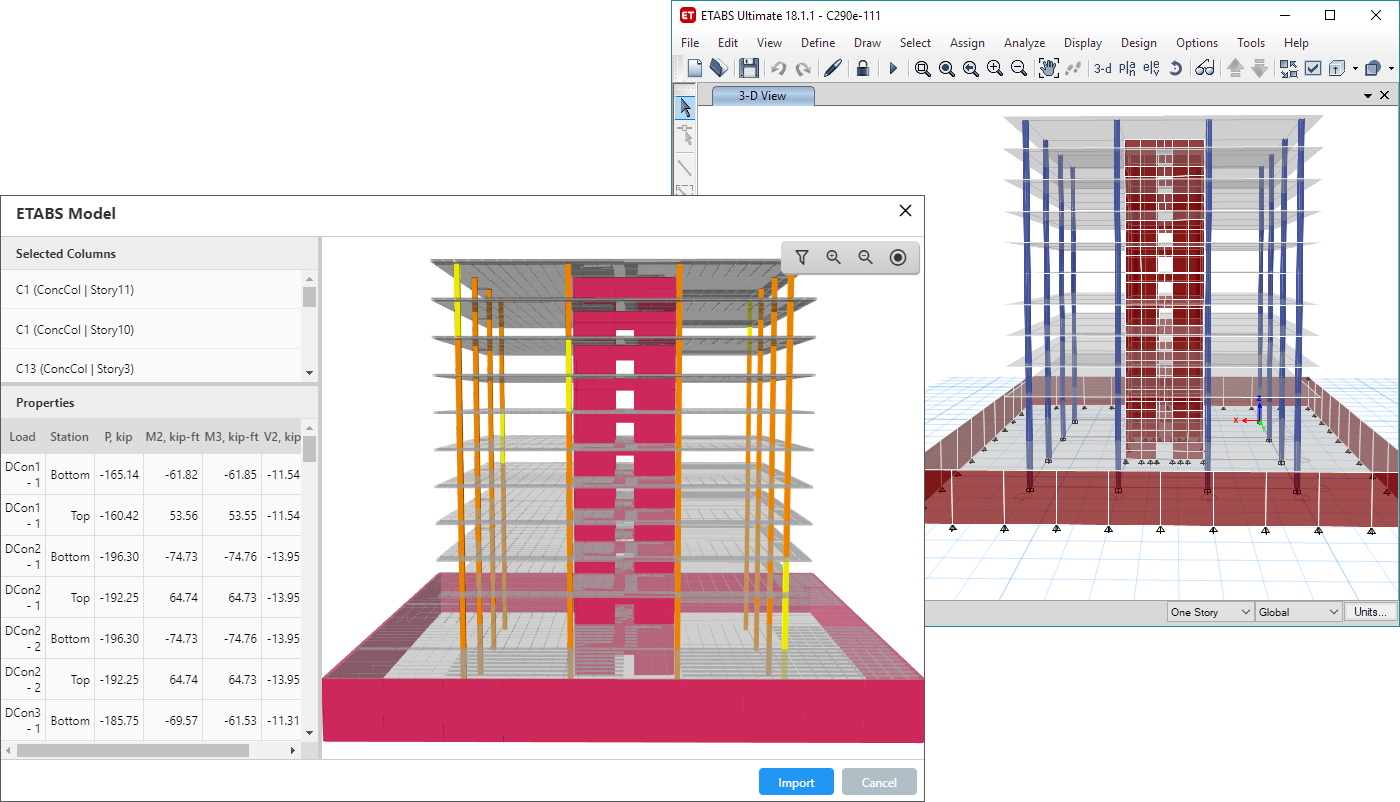 Design columns in accordance with any of the following international design codes:
ACI 318-19
ACI 318-14
ACI 318-11
ACI 530-11
AS 3600-18
BS 8110-97
Chinese 2010
CSA A23.3-04
Eurocode 2-2004
Hong Kong CP:2013
IS 456:2000
KBC 2016
Mexican RCDF:2017
NZS 3101:2006
Singapore CP 65-99
TS 500:2000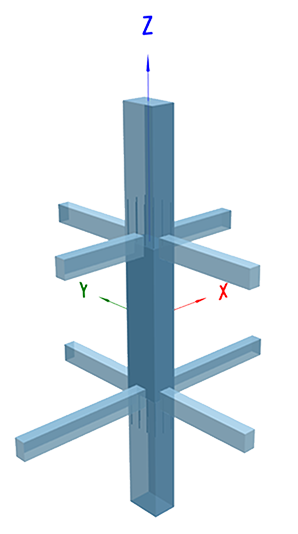 Start from any of the predefined parametric shapes, including a variety of solid, hollow, and flanged shapes. Select from a large selection of standard steel shapes. Draw your own shapes, or create new shapes with merge and subtract operations.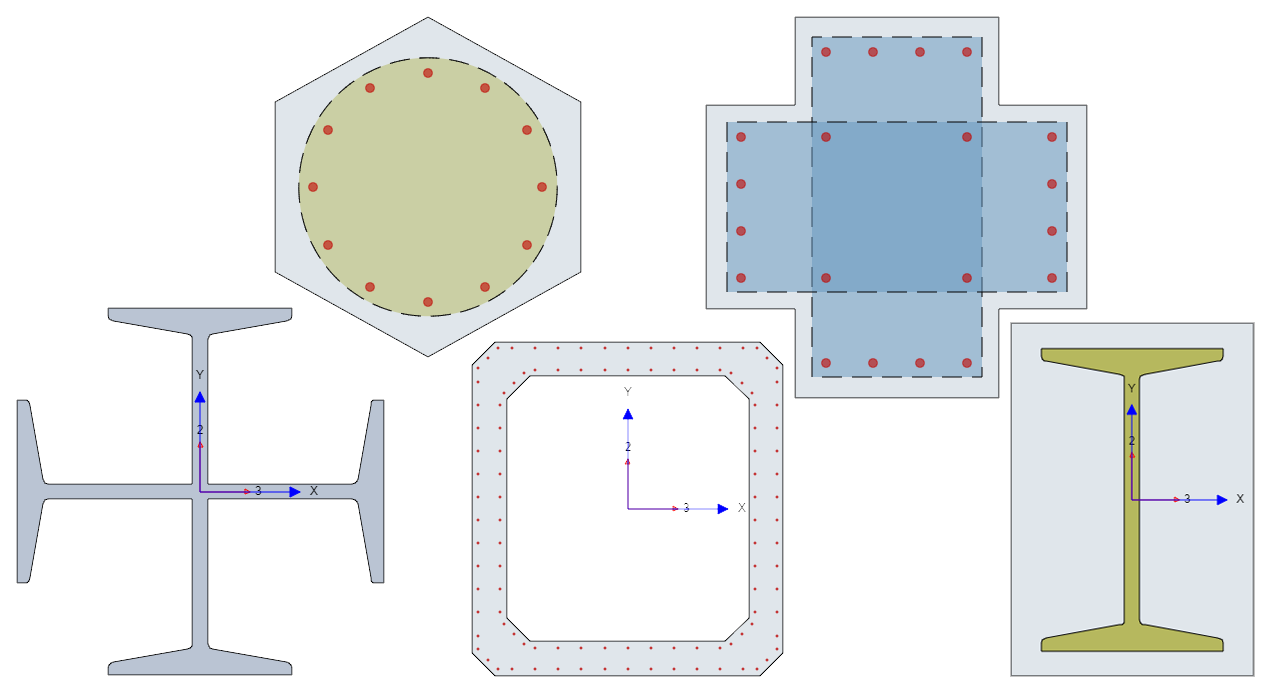 Import shapes from text files and .DXF files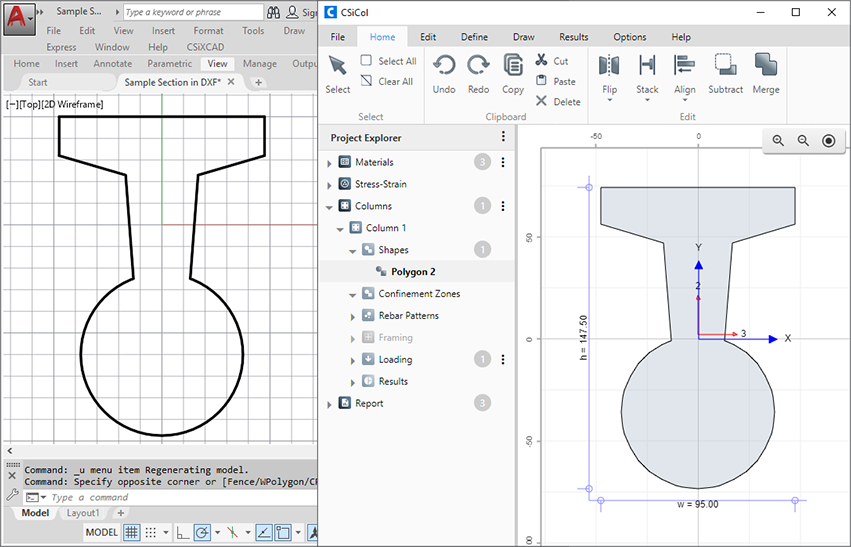 GENERATED RESULTS AND REPORTS
Plot multiple P-M or M-M curves in the same graph with varying values for either Compressive Strength of Concrete (fc'), Steel Tensile Strength (fy), or rebar sizes.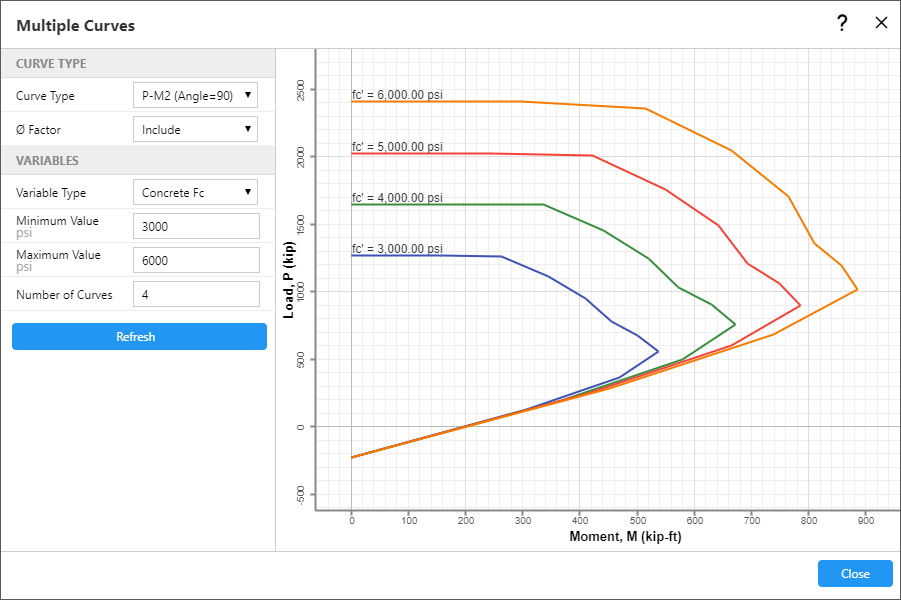 Generate a one-page report containing details such as section and material properties, rebar details, and the governing load combination for each of the columns in the project.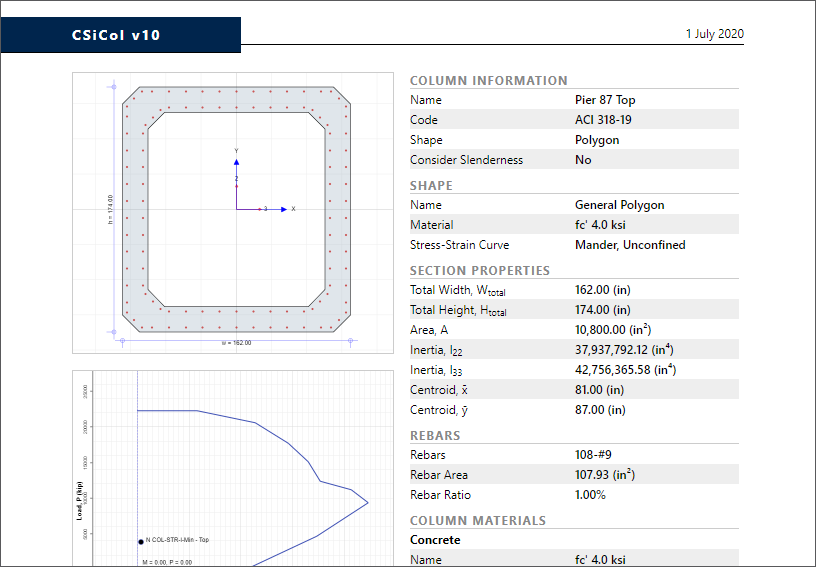 Continue to CSiCol Features