Dear Friends and Colleagues,
This year marks our 41st year in business. When I think back to the days when CSI was a one-man company, it feels like yesterday. Today, it's hard to believe that we sell software in more than 180 countries.
The field of engineering has changed, too. Forty years ago, there were very few women engineers. Today, when I speak at universities in the US and abroad, I am encouraged to see so many female faces in the audiences.
But females are still underrepresented as graduate students in engineering in the United States. Doctoral degrees awarded to women in engineering increased from 11.6% of total degrees awarded in 1995, to 17.6% in 2004, to 22% in 2008. The workforce remains the area of highest under-representation for women; Women make up nearly half the work force but have just 26 percent of science, technology, engineering or math jobs, according to the Census Bureau.
CSI supports several organizations that support women in engineering. Perhaps the most important one, and the one nearest and dearest to our hearts, is the Engineers Alliance for the Arts (EAA), which engages high school students in bridge-design projects where the aesthetic and technological aspects of design are integrated. This year, more than 300 students participated and 125 of them were young women. One school that has participated in the EAA design competition for more than a decade now is Immaculate Conception Academy (ICA) in San Francisco, an all-girls Catholic school whose mission is to serve young women from disadvantaged backgrounds.
ICA teacher Gigi Torres commented, "This program inspires them to do things they never thought they could do before. It has made such a huge impact on our students."
One ICA student said, "The EAA program forced us to think outside the box. The problem of building a bridge is not so straightforward as your standard math problem. The skills I learned in critical thinking and problem-solving have made me a better college student."
Another student, now in her second year of college, said she was convinced to pursue civil engineering after her EAA experience.
CSI is proud to support programs like EAA, and schools like ICA, who endeavor to further the interests of women in engineering. We cheer the many teachers, engineers, volunteers and administrators who make programs like this possible.
For more information about how you can get involved, visit www.eaabayarea.org.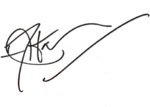 Ashraf Habibullah
President/CEO Computers and Structures, Inc.